THE VINCI GROUP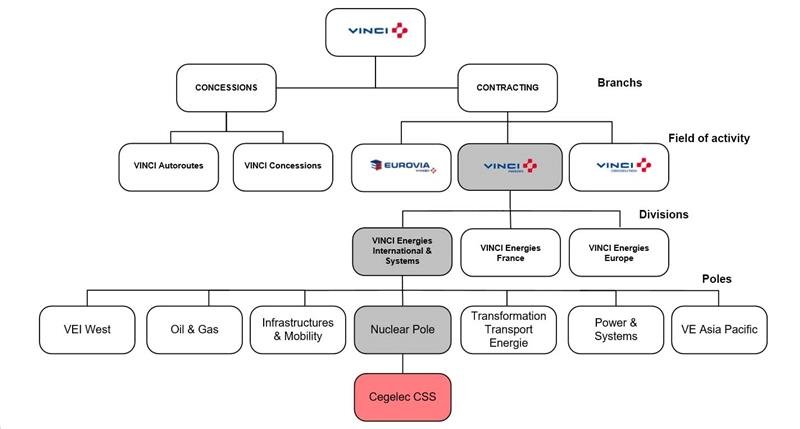 The vocation of the Vinci Energies division, which Cegelec is a member, is to be
expert in each of its technological chosen fields – electrical energy, climate and thermal engineering, mechanics, information and communication technologies – and Expert in the business of its customers, in order to build on their needs, high value-added solutions that meet their performance, reliability and security challenges.
an
These solutions support customers throughout the entire project cycle, from engineering and construction to maintenance, operation and facility management. Local and global, they combine proximity service and network dynamics, thanks to an exceptionally dense network of 1,500 companies in 38 countries, including 20 in Europe, placing the Vinci Energies division, with a turnover of more than 9 billion euros, a leading position in most of its markets.
The synergy of skills and teams goes hand in hand with an entrepreneurial culture that promotes performance and values of responsibility, trust and solidarity that bring together women and men beyond the diversity of their professions and their territories.
Key player in energy efficiency and renewable energies, the Energy pole is committed to an active policy of.
Its high-value expertise nurtures VINCI's global offering, the world's leading private concession and construction group, particularly through public-private partnerships and by providing its capacity to integrate complex systems.
 The VINCI Energies International and Systems division
The VINCI Energies International & System (VE I&S), headed by Arnaud GRISON, brings together countries and poles outside Europe and specialist poles whose project has an international component.
With a turnover of 1.5 billion euros, it deploys services related to energy and infrastructure in France and in more than 50 countries around the world.